Back to Homepage
The Isaac Noar Branch| The Abraham Noar Branch| The Solomon Noar Branch | The Yudel Noar Branch

---
---
Sign The Guestbook
ABRAHAM BEN HILLEL NOAR's CHILDREN

A. First Wife: Sarah Falkowitz
1. Joseph Noar
Joseph was the oldest. Ten years old when he immigrated with his parents to England in 1870, by 1881 Joseph was no longer listed with his parents. The story is told that when he left for America he told his parents "you'll never see me again."

2. Rachel Noar
No further information is obtained.

3. Leah Noar
Leah, also known as Lizzie immigrated with her brothers and sisters to America in 1888. She is found in the 1900 census married to William Spector. They had 2 children: Sadie and Florence.
Leah worked as a piano teacher.

3. Moses Noar
Moses (Morris) immigrated in 1888. He was married to Hattie ? and had 2 children, Stella and Lillian. Morris worked as a salesman in NYC.

4. Harry Noar
Harry was no longer listed with his parents in the 1881 census. He would have been 5 yrs. old.

5. Julia Noar
Julia was living with her sister and brother-in-law in 1900. She was a piano teacher by profession.

6. Heline Noar
Mentioned in the 1881 England census, there is no other information other than a birth year of 1880.

7. Benjamin Noar
As a child, Benjamin attended the Free Jews School in England. He was 6-7 when he immigrated to America with his siblings. For unknown reasons, Benjamin ended up in a Jewish orphanage in NY. When he was 15 he ran away with the Ringling Brothers Barnum and Bailly Circus. At some point he went to New Orleans with the circus. There he fell in love with the showboats on the Mississippi River. He left the circus to work on a showboat. It is said that he played every part of UncleTom's cabin on those boats.
Benjamin was very musical. You could give him any instrument and he could fool with it for a short time and then be able to play.
Benjamin married Rose Graf. Her father would not let them marry until he got a job and received two promotions. They had 3 children: Sylvia, Abraham, and Raymond.
- Sylvia Noar (b 1915) died when she was 7 yr. old.
- Abraham Noar married Imogene Bailey. Abe was in the Navy and was stationed in CA. He
was dating Imogene's friend and she was dating Abe's friend. Her friend broke up with Abe
and suggested that Imogene date Abe. They had 2 children: Richard and Sylvia.
- Richard Noar married Charmaine Willis and had 2 children, Daniel and another that
asks not to be identified.
- Daniel Noar has a daughter Amber from his first marriage and later married Julie Buckley and had two
more children; Emmaline and Jamie.
- Sylvia Noar married John Albright, now divorced. They had 3 children: Alex, Carrie,
and Richard.
- Raymond Noar married Marie Nadine Gregg. They had 3 sons: Michael, Earl Roger, and Gary.

- Roger Noar married Kathleen Frances Carney in 1990. They have 2 daughters:

- Stephani Nicole, born 9/6/1992

- Jennifer Michelle, born 4/25/1995.
| | |
| --- | --- |
| | |
| Roger Noar | Kathleen Noar |
| | |
| Stephani Nicole Noar | Jennifer Michelle Noar |
---

B. Second Wife: Minnie Blum

1.Isaac William Noar (b 1890)
Isaac married Dora Rosen and immigrated from S. Africa to S. Rhodesia. They had 3 children: Arthur, Sonia, and Monica.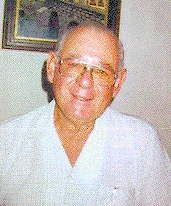 Arthur Noar
- Arthur Noar (b 1/28/1927) married Hermione Leonie Sloan in 1959. He had a retail ladies
children's clothing business until retiring in 1995. They had 2 sons: Bryan and Clive.
- Bryan Noar, (b 6/6/1960) in Zimbabwe (previously Rhodesia) immigrated to the
USA in 1982 and now resides in Australia. He was recentely married to Kelley Epstein.
- Clive Noar resides in Australia with his wife Angela Joy Hunter. They have a son,
Daniel Arthur Noar.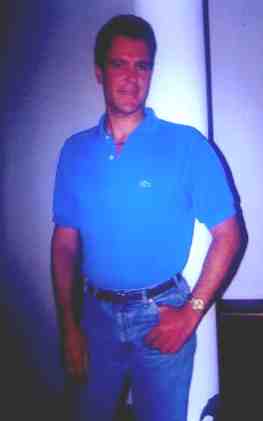 Bryan Noar
- Sonia (b 2/8/1929) married Rube Levitt in 1952 in Zimbabwe (then Rhodesia). A doctor in
South Africa, Rube had gone to do some work in Rhodesia. Sonia was a bookkeeper at the
doctor's office where he worked. They had 3 children, Sandy, Melanie and Jeffrey.
Sonia and Rube left in 1977 and moved to Cape Town, South Africa. Sonia died in 1996.
- Sandy married Barry Dislerin 1978 and lives in Leicester, England. They have 2 children,
Jocelyn (19) and Simon (16).
- Melanie married Isaac Piha in 1977 and have three children. Avram (19), Tova (17) and
Eitan (11). They moved to Israel in 1983 and lived there for 6 years, Istanbul
for 2 years and Milan for 2 years. They have been in New York, USA for 5 years.
- Jeffrey married Elaine Isenstein in 1986 and they live in Dallas, TX. They have two
children, Daniel (10) and Carly (7).
- Monica (b 3/25/1933), married Boaz Menashe in 1954. They have three children, Albie,
Caron and David. Monica and Boaz emigrated to Israel and lived in Raanana since 1978.
Albie lives in Denmark, Caron lives in Australia, and David lives in Israel.

2. Harry Noar (b 1891)
Harry married Sadie Sonnenscher and had 2 children: Naomi and Marlene. He was married again to Ida Fanny Toornansky and lived in Cape Town, S. Africa.
- Naomi married Dr. Samuel Ginsberg and now live in Victoria Point, Australia.
- Marlene (Marl) married Issie Pilowsky in 1956. Marlene passed away in 1998 of cancer
after a 5 year brave struggle, which was typical of her.
In her teens in Cape Town South Africa she was a well known competitive swimmer and
held the Western Province breast stroke championship for many years. At one stage she
held third place in South Africa. After leaving school she worked as a secretary for some
years before becoming a nurse (unusual for a Jewish girl in those times: early 50's).
After Issie graduated in 1957 they spent 7 years in Sheffield UK where he trained as a
psychiatrist.
They then relocated to Sydney for 5 years, then to Adelaide for 25 years and then to
Sydney in 1998.
In Adelaide, Marl did a BA degree at Adelaide U, majoring in Anthropology. Then she did
marriage counseling for some years and also taught communication skills to Occupational
Health Nurses; all with great success.
Marlene and Issie had four children including: Paul, Lyn and Kathryn (twins) and another
daughter.
- Paul lives in Sydney and is married to Eva Kuiper, a medically qualified hospital
administrator; he is a senior medical researcher and has two daughters: Julia & Rachel
- Lyn is a consultant Psychiatrist and researcher at the Institute of Psychiatry in London.
She has a daughter Judith
- Kathryn is a dentist in Harrow, London with a daughter, Amy
Issie lives in Sydney Australia where he retired in 1998 after 25 years as Professor
and Chairman of the Dept of Psychiatry at the University of Adelaide. His is now a
visiting Professor of Psychiatry to the University of Sydney where he does weekly
clinical teaching sessions.






[ Abraham Noar Branch ] [ Abraham's Children ] [ Homepage ]
[ English Noars ] [ Estonia ] [ Find a Noar ] [ Hillel's Origin ]
[ Isaac Noar Branch ] [ Leizer's Children ] [ Murder of Toiba & Rachel Noar ]
[Noar Patents} [ Origin of the Name Noar ] [ Other Noars ] [ Ponary Forest ]
[ Solomon Noar Branch ] [ Start With Hillel ] [ Story of the Vilna Ghetto ]
[ Yudel Noar Branch ]