Back to Homepage | Start With Hillel
The Isaac Noar Branch| The Abraham Noar Branch| The Solomon Noar Branch | The Yudel Noar Branch
---
---
Sign The Guestbook
THE SOLOMON NOAR BRANCH
Near 1871, Solomon Noar (13) immigrated to America from Russia. On March 28, 1883 he married Sarah Jaffe in NYC. He was involved in the quilt business in Philadelphia in the 1880's where his first 2 children were born. After that he owned a fish store in NYC. According to listings in the city directory and his children's birth records, his name was actually Joseph Solomon Noar. He mostly went by Solomon. They had 5 children:
Harold (Herman) (b 1883)
Mabel (b 1886)
Bertha (b 1890)
Josephine (b 1892)
Abraham S (b 1895)
1. Harold Noar
Harold was a policeman in NYC. He started a youth group for kids around the police theme. He ended up as a salesman for a company that sold ready to wear dresses, traveling all over the country.
Harold married Carolyn Rosenthal. They met when Harold was delivering fish for his mother's fish store. One day he delivered fish to the Rosenthal family. The daughter, Carolyn, met him at the front door. She told him that he can't deliver it to the front like that! He had to bring it to the back. They ended up getting married. They had 4 children: Bernice, Sylvan Robert, Clarice, and Gertrude.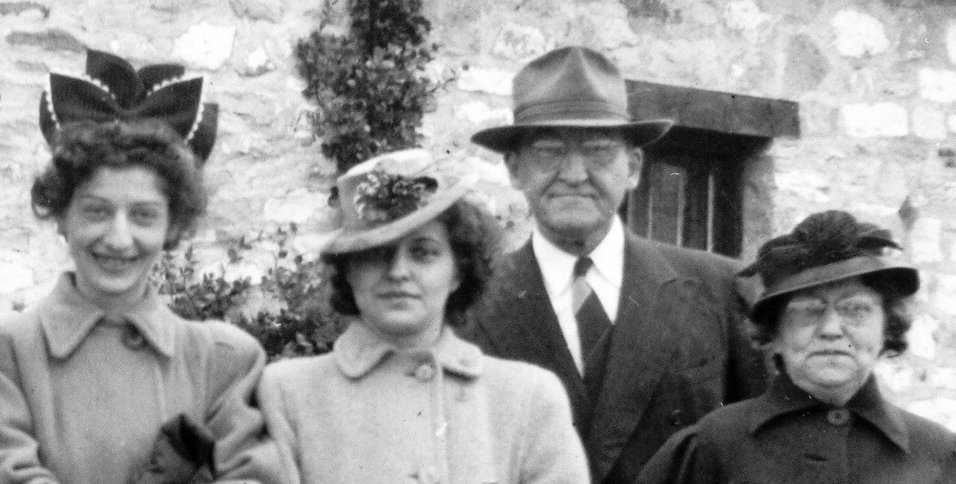 Bernice, Clarice, Harold and Carolyn Noar
- Bernice Noar married Harold Rogers and had a son David.
- Sylvan Noar went by his middle name Robert. He worked in the clothing industry. In
college he wanted to be a musician and played the trumpet. However, his father
disapproved of him playing in the dance bands in college so he stopped. He thought about
medicine but his sister, who was studying to be a doctor, took him up to her anatomy lab one
day and that ended those aspirations. Robert attended Temple U.
When he was young, Robert bought an old Model A Ford for $25. He was riding along 32nd
street in NY with his cousin, Stanley, when he was hit broadside. His arm was hurt and
bleeding. Robert asked the guy who hit him to take him to the hospital. The guy refused
because he did not want to get blood in his car. He made it to the hospital anyway and got
stitched up.
Robert married Olga Filipovich n 1945. He met her while visiting the factory where Olga was
the manager's secretary. Robert looked at her and said "That is the girl I am going to marry."
They had 2 children: Richard and William.
- Richard Noar married Diane Agrue and have 6 children Matthew, Faith, Joy, Michael,
Timothy, and Bethany.
- Matthew is married to Carrie Johnson
- Faith married Daniel Smith and have a daughter Hannah born in Oct., 1999.
- William married Pamela Lee Moare and resides in Japan with their 4 children Ruth,
Laurel, Lydia, and Jonathan.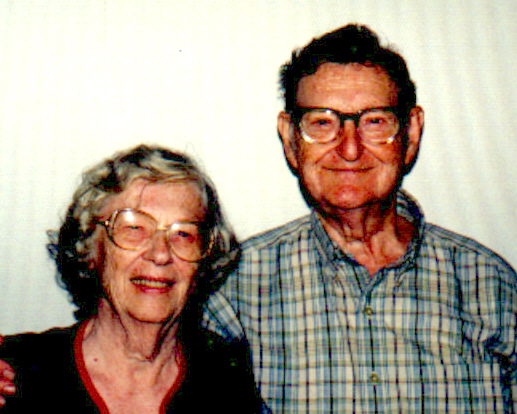 Robert and Olga Noar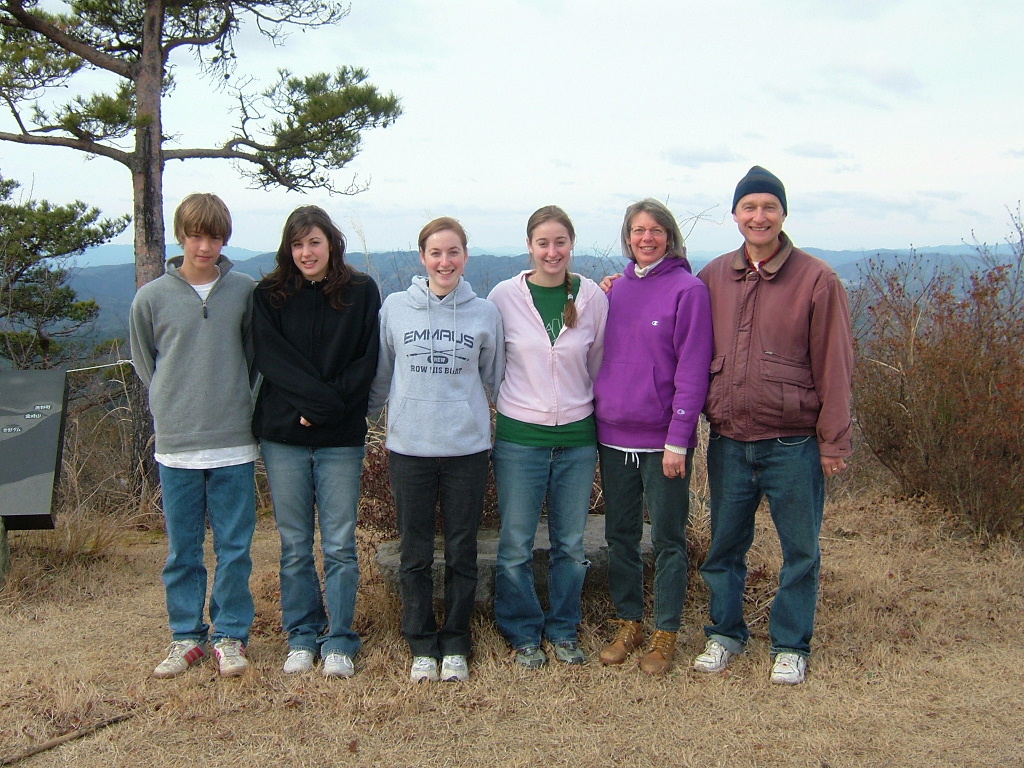 (l-r) Jonathan, Lydia, Ruth, Laurel, Pamela and William
- Clarice Noar married Robert Rivenburgh and had a son Robert who died the summer before
he was to go to college. He was in a park near home and had climbed a pole. At the top he
touched live electric wires and was killed.
- Gertrude Noar married Charles Chalmers and had 2 children, Susan and Joel.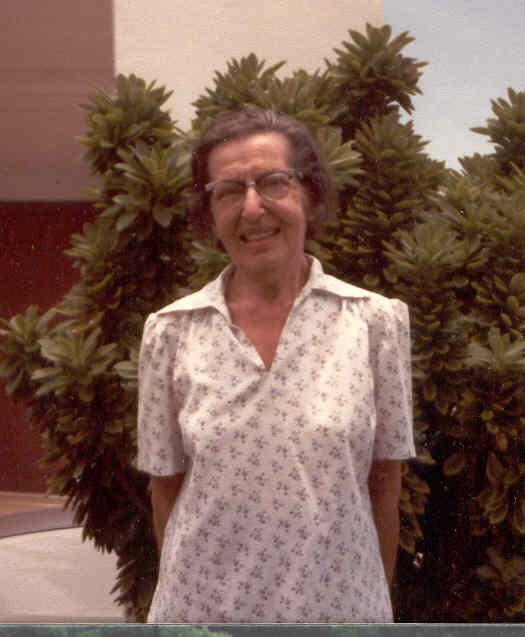 Gertrude Noar
2. Mabel Noar
Mabel was mentally retarded and cared for by her family.
3. Bertha Noar
Bertha worked as a nurse.
4. Josephine Noar
Josephine was very extroverted and married Irving Moskowitz.
5. Abraham S. Noar
Abraham married Belle Blum in 1926. Belle said she and fiance Abe went to Abe's cousin,
Joseph Noar from the Yudel branch, who had a diamond business in NY to get an
engagement ring. This cousin said "Abe, don't worry, I'll make your girl a beautiful ring" and it
was beautiful. Abraham operated the Electrol Oil Heating Inc. in Patterson, N.J.
They had 2 children, Stanley and Bette Lee.
- Stanley married Arlene Flack and had 2 children, Lisa and Brian.
- Bette Lee married Donald Brady and had 2 children, Scott and Donna.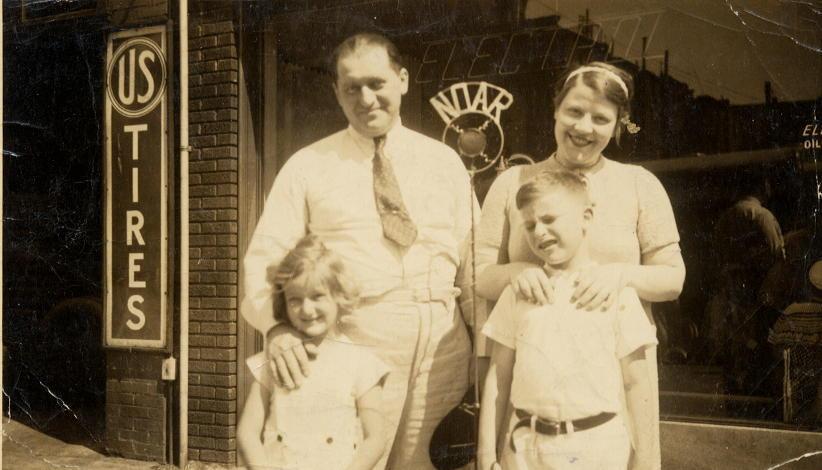 Abraham and Belle Noar with children Bette Lee and Stanley in 1935 outside Electrol Oil Heating.
[ Abraham Noar Branch ] [ Abraham's Children ] [ Homepage ]
[ English Noars ] [ Estonia ] [ Find a Noar ] [ Hillel's Origin ]
[ Isaac Noar Branch ] [ Leizer's Children ] [ Murder of Toiba & Rachel Noar ]
[Noar Patents} [ Origin of the Name Noar ] [ Other Noars ] [ Ponary Forest ]
[ Solomon Noar Branch ] [ Start With Hillel ] [ Story of the Vilna Ghetto ]
[ Yudel Noar Branch ]