Back to Homepage
The Isaac Noar Branch| The Abraham Noar Branch | The Solomon Noar Branch | The Yudel Noar Branch
---

Murder of Toiba & Rachel Noar Estonia
---
Sign The Guestbook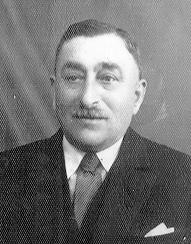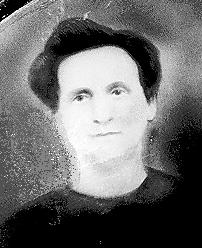 Leizer Noar Toiba Noar
LEIZER & TOIBA NOAR's CHILDREN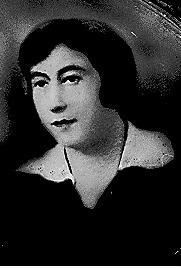 Rachel Noar
1. Rachel Noar
Rachel was the oldest of 4 children. At the time of her murder, in 1919, she was working for the Russian government and engaged.
2. Zalman Noar
Zalman was the 2nd oldest. He was married and had a daughter. By 1922 he was a lineman in the Polish army. When his brothers later moved to America, Zalman could not go because he was in the army.



........ ........ Abe and Annie Noar Abe Noar ..... Abe and Annie Noar
3. Abraham H. Noar
Abraham was born 12-5-1906 in Oshmiany, Poland which is now part of Belarus. His middle name is actually Chai, though he used Hyman in America
Why Chai? When he was very young, he became very sick. According Jewish tradition, a persons name is the key to their soul. Similar to the combination needed to open a lock. When a person became very sick they would "change the combination" by adding another word to their name. This was done in hopes of "opening" the soul to allow the life force to flow. Commonly added words were Chai (life), Baruch (blessed), Simcha (joy) and the like.
In 1922, Abe was facing induction into the Polish army. At that time, his mother's sister, Chava Grushkin, offered to pay for sea passage for Abraham (16) and his brother Julius (11). They set sail from Danzig (Gedansk) aboard the Estonia for America arriving December 3, 1922. Before coming to America, Abe was a printers apprentice in Warsaw, where he lived with his younger brother Julius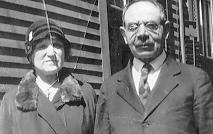 Chava and Morris Grushkin
Abraham worked for his uncle, Morris Grushkin, at the Boston Pleating and Button Company in Worcester, MA Green Street. He later bought the business from his uncle. During the depression Abe owned a variety of businesses including a lamp and novelty business. In 1931, he became owner of Noar Oil Co.
Abraham also bought an elegant resort hotel at Monument Beach, Cape Cod, MA in 1945. In those days, hotels advertised "restricted clientele," meaning no Jew allowed. "I didn't buy it for the money. I bought it to break the restrictions."
On 6-20-1930 in Dorchester, MA, Abraham married Annie L. Koogle whom he had met at Uncle Grushkin's factory. They had 4 children: Myron (Mike), Bernard (Bucky), Harriet, and Toby. At some point Abe and Julius boarded at Annie Koogle's house.
Myron (Mike) Noar (b 6/10/1931) married Phyllis Krinsky on 5-24-1951. They had 3 children: Mark, Scott, and Jill.

| | |
| --- | --- |
| | |
| Myron (Mike) Noar | Phyllis (Krinsky) Noar |
- Mark Noar married Martine Motard, and have 3 children: Emmanuelle, Ariane,
and Jean-Claude.

| | |
| --- | --- |
| | |
| Mark and Martine Noar | Ariane, Jean-Claude, and Emmanuelle Noar |
- Scott Noar married Patricia Stewart and have 3 children: Jesse, Adam, and Daniel. - Jesse married Roslyn Duvall. - Adam married Rachel Cordova.
Scott and Pat Noar

Daniel, Jesse,

Ros

lyn, Rachel,

Adam
- Jill Noar married Irv Silverstein.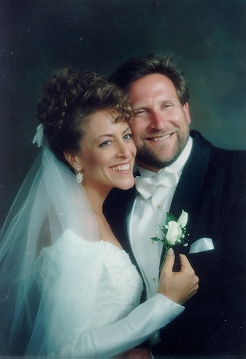 Jill and Irv
Bernard (Bucky) Noar married Judy Wassersug. They have 3 children: Beth, Sharon, and Wendy.
The nickname, Bucky, came from his older brother Mike. When they were young. Mike would pretend that he was Captain America and his little brother was his sidekick Bucky.
- Beth Noar married Joe Woodward. They have 2 children, Haile and Lucas
-Sharon Noar married Hans deKlerk and have 2 children, Andrew and Kyle.
-Wendy Noar married Dennis Oleary and have 2 children, Lauren and Ryan.

| | |
| --- | --- |
| | |
| Andrew and Kyle deKlerk | |
Harriet Noar married Larry Gruber, now divorced. They have 3 children: Lee, Sheryl, and Rochelle.
- Sheryl married Tommy, now divorced. They have 2 children, Arielle and Nathan.
Toby Noar married Charles Richmond. They had 2 children: Eric Michael and Sue Ellen.
- Eric Michael married Maria Anderson on 10/14/90 and have 3 children, Connor, Caitlyn,
and Harrison.
- Sue Ellen married Farron Levy on 9/1/02.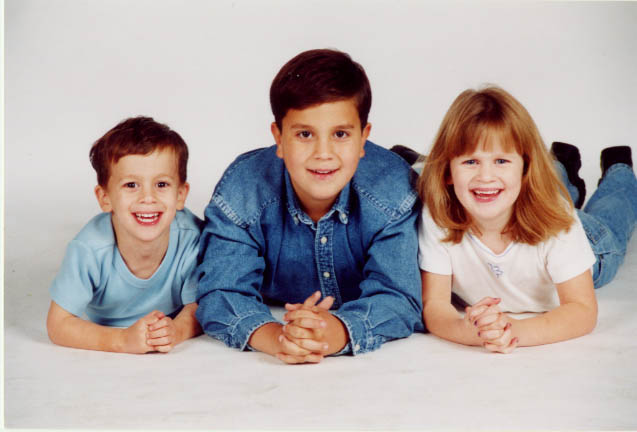 Harrison, Connor, and Caitlyn Richmond
| | |
| --- | --- |
| | |
| Julius Noar | Julius and Abraham Noar |
4. Julius Noar
Julius was born 3-7-1911 in Oshmiany, Poland which is now part of Belarus. In 1922, he set sail, with his brother Abraham, from Danzig (Gedansk) aboard the Estonia for America arriving December 3, 1922. Julius was seasick for most of the voyage and remembers wondering if it would ever end. He also remembers that he was 1/2 fare because of his age. As a young boy in Oshmiany, Julius remembers the bombs going off and lighting up the sky during WW I. He also recalls how they had to eat heavy black bread, so challah was a treat because it was like cake, with raisins. He recalls that during WW I, a large, friendly German soldier came into his home. After assuring them not to worry, he sat Julius on his knee and asked "Mein Kind, what do you want?" He offered Julius some candy who accepted.
Julius married Gertrude Galena whom he had met at a dance in Worcester, MA. When he spoke to her mother about marriage, he admitted that he didn't have much money. Gertrude's mother said "Don't worry about that. Gertie can work, she'll help you." They moved to Hartford, CT. They had 3 children: Kenneth, Teddy, and Eileen.


(l-r) back: Ken, Eileen, Ted
front: Julius, Gertie

(l-r)Scott, Seth, Hope, Eric
Kenneth Noar (b 7/14/1944) married Hope Canter on 6-18-1967. Hope said, "We married a week after we both graduated Hart College of Music. We were pretty broke and mainly lived on love for a year or so." They have 3 children: Seth, Scott, and Eric.
Scott andLisa Bozanic were married January 5, 2001 and have 3 children Callie, Caden and Colin
Seth andElisa were married October, 2002 and have a son Jonah.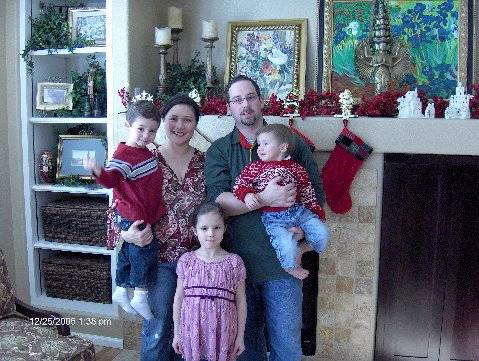 Scott, Lisa, Callie, Caden & Collin Noar
| | |
| --- | --- |
| | |
| Seth & Elisa Noar | Seth and Jonah Noar |
Teddy Noar married Marie Claude Unknown. They had 2 children: Patrick and William.
- Patrick married Kimi. They have a boy, Austin James (AJ).
- William is married to Candy. They have 2 boys, Brandon and Blake


| | |
| --- | --- |
| | |
| Ted and Marie Claude Noar | William and Candice Noar |
| | | |
| --- | --- | --- |
| | | |
| Austin James Noar | Brandon Noar | Blake Noar |
- Eileen Noar married William O'Connell, now divorced.









[ Abraham Noar Branch ] [ Abraham's Children ] [ Homepage ]
[ English Noars ] [ Estonia ] [ Find a Noar ] [ Hillel's Origin ]
[ Isaac Noar Branch ] [ Leizer's Children ] [ Murder of Toiba & Rachel Noar ]
[Noar Patents} [ Origin of the Name Noar ] [ Other Noars ] [ Ponary Forest ]
[ Solomon Noar Branch ] [ Start With Hillel ] [ Story of the Vilna Ghetto ]
[ Yudel Noar Branch ]